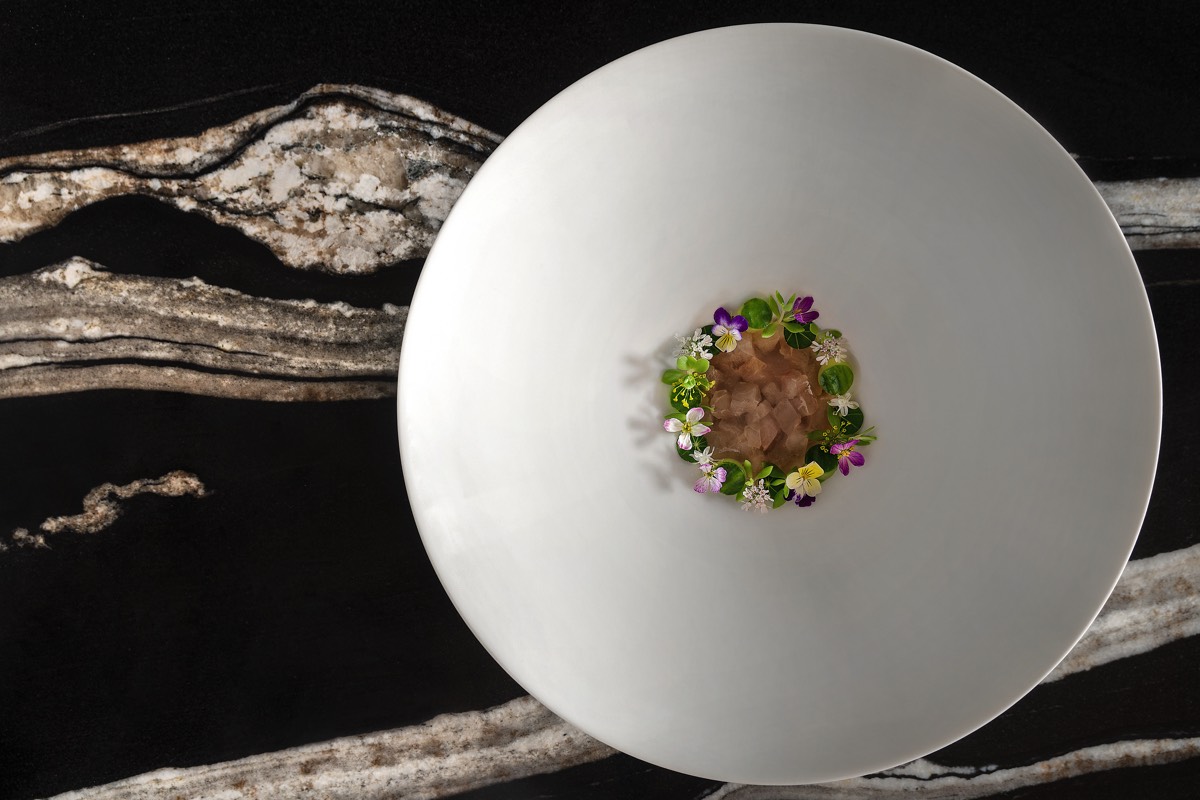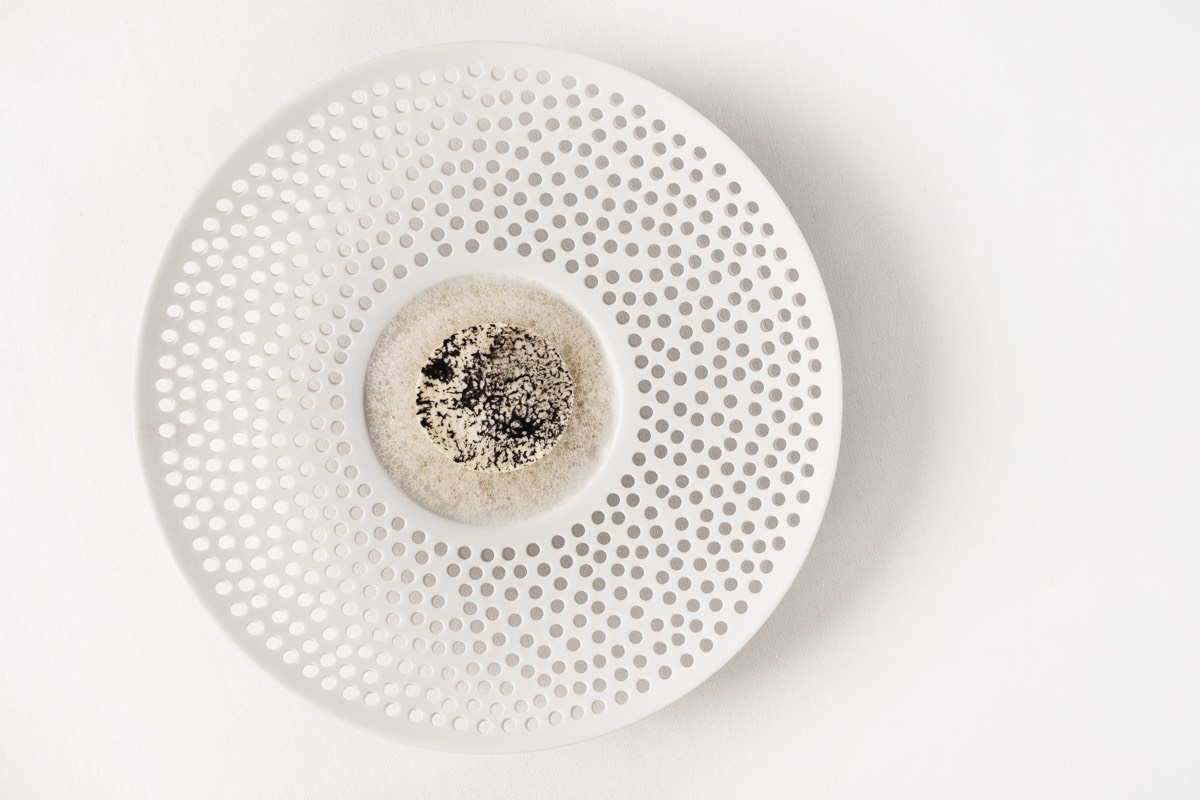 Noksu is a 13-seat tasting counter located within the 32nd street entrance of Herald Square. Chef Dae Kim offers a 12-course menu of predominantly seafood which includes finned fish, shellfish, and game.
Brown Crab
hakurei turnip, seaweed tartlet
Salmon Roe
saffron, creamy herb sorbet, granny smith apple
Sardine
potato crisp, cesear emuslion, castelfranco
Totten Oyster
hawaiian red prawn, shiso, consommé
Grilled Surf Clam
scallion, hen egg custard
Green-Walk Trout
satsuma, pistachio, saffron, perilla
Mackerel
carrot, celtuce, brown butter
Anson Mills Carolina Golden Rice
rice, okra, parmesan
BBQ Squab
parsnip, preserve ramp
Millbrook Farm Venison
corn, seasonal mushroom
Korean Melon
chinese celery, fennel
Caramelized Onion
white chocolate, doenjang caramel
Frequently Asked Questions
What is on the menu?
We offer one menu of 12 course which is predominantly seafood including finned fish, shellfish, as well as two courses of game. The menu price is $225 exclusive of tax and gratuity.
What dietary restrictions can you accommodate?
We are not able to accommodate vegan/vegetarian/celiac diets as well as any allergies or aversions to seafood, shellfish, dairy, or allium. Chef Dae has designed the menu to be eaten as an entirety to maximize the flavor profile.
Do you require reservations?
Reservations are required for all parties and are available through Resy. For groups 4 or larger, please email [email protected]
How far in advance can I make a reservation?
Reservations become available 30 days in advance and are released at 12 PM noon. Reservation availability begins October 6, 2023.
Where is Noksu located?
Noksu is located at 49 W 32nd st.
Our main entrance is accessible from street level. We are located down one flight of stairs within the 32nd street North East entrance of Herald Square Subway station.
If traveling by subway, follow signs for NE 32 Street & Broadway and follow the long narrow corridor.
If I have a reservation, how do I enter?
Please arrive promptly for your reservation. You can gain access only by using the code sent to you on the day of your reservation.
How long should I expect my experience to last?
We offer two seatings – one beginning at 5:30 PM and another at 8:30 PM. Please allow 2 hours for your meal.
What happens if I am running late for my seating time?
Please arrive promptly for your confirmed reservation, late arrivals of 15 minutes or more may not be accommodated. Please notify us by SMS text message: 626.657.8420 or email [email protected]
What is your cancellation policy?
Cancellation requires advance notice of minimum 72 hours before the reservation time. Cancellations or not attending will trigger a fee of $150 per guest. You may cancel through the Resy app, or notify us via emailing [email protected]
Can I bring children?
Children age 12 and older are welcome at Nōksu, although we do not have a children's menu available and require all younger guests to have the same menu as the adults. While we have had younger diners enjoy the menu fully, the average duration of the meal and the amount of food may not be for most children. Because of the small, intimate nature of our dining room, we do not allow infants or children younger than 12.
What is your corkage policy?
Guests may bring one 750ml bottle per guest. Corkage fee is $100 per bottle. Corkage bottles must not be available on our wine list.


49 W 32nd St.
New York, NY 10001